Magik is designed to teach children better brushing habits using augmented reality. By setting up the account with all of the needed information, data can be stored and a parent or legal guardian can supervise their children, and manage the settings of the Magik app. Having the parental dashboard enabled also provides verified parental consent for children using the brush & app.
The image below shows where to tap to access the Parental Dashboard: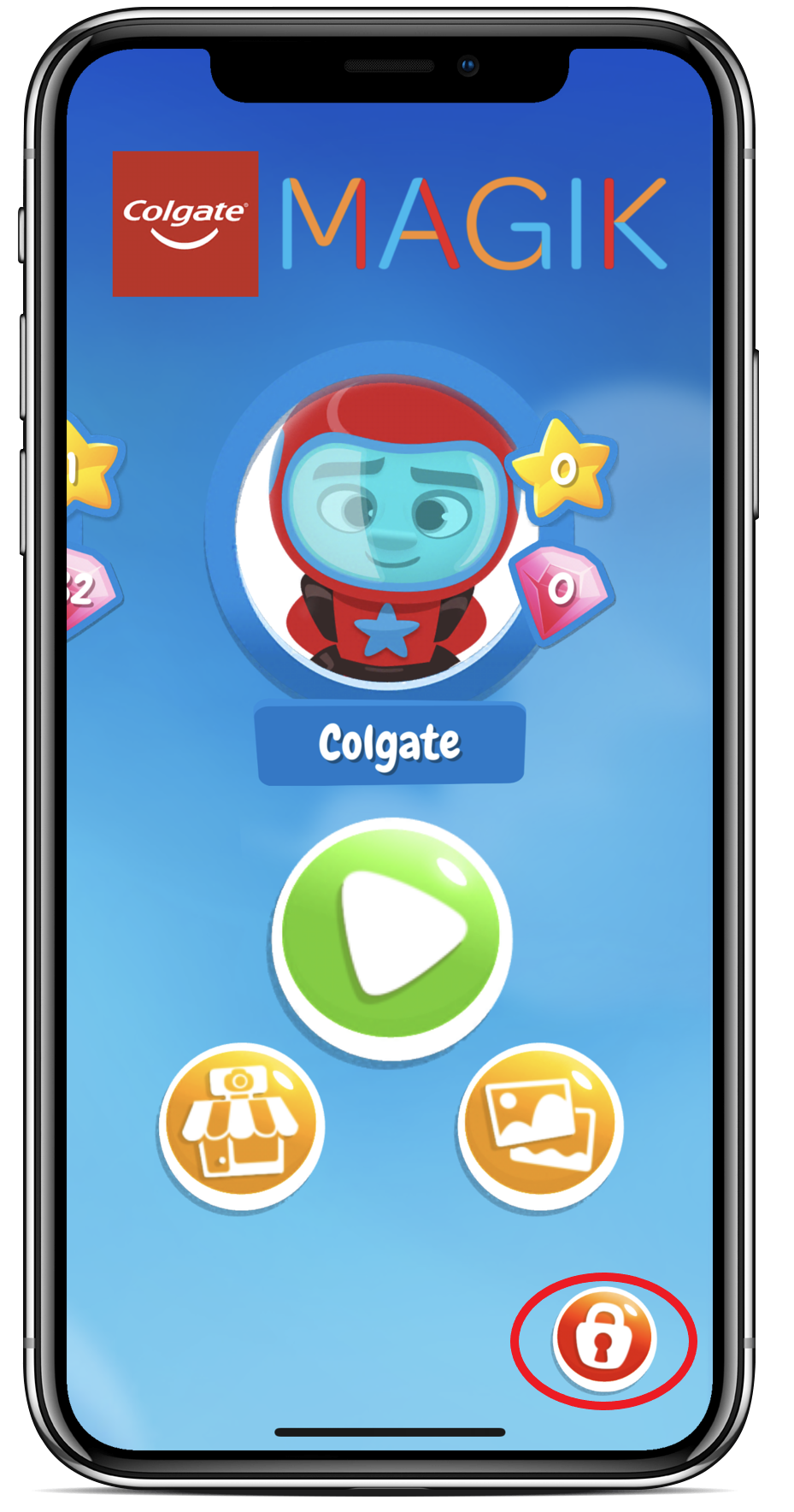 From the parental dashboard you can:
Change the language of app
Get personal data
Manage your account: view your account email, log out or delete account

View your app version

View Terms of Use and Privacy Policy

Contact Colgate support
To protect your parental dashboard, the Magik app will ask you to solve a math problem.