Pay attention to your mobile device while brushing to prevent it from slipping or falling.
Do not submerge the brush or the charging station in water.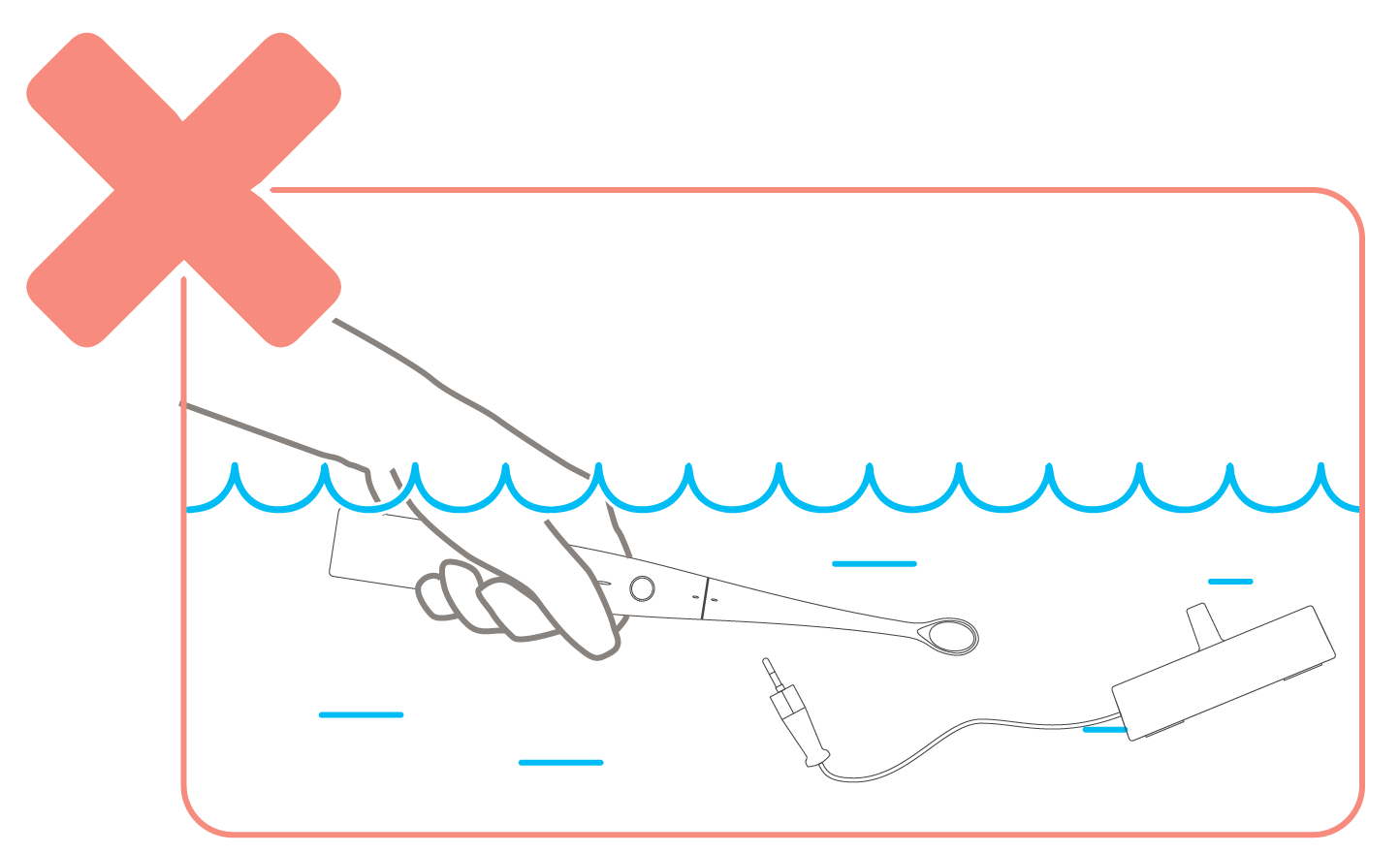 Clean the toothbrush handle with a damp cloth.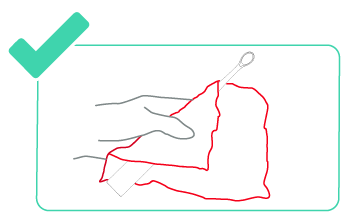 Do not touch the main plug with wet hands. 
Do not modify this product.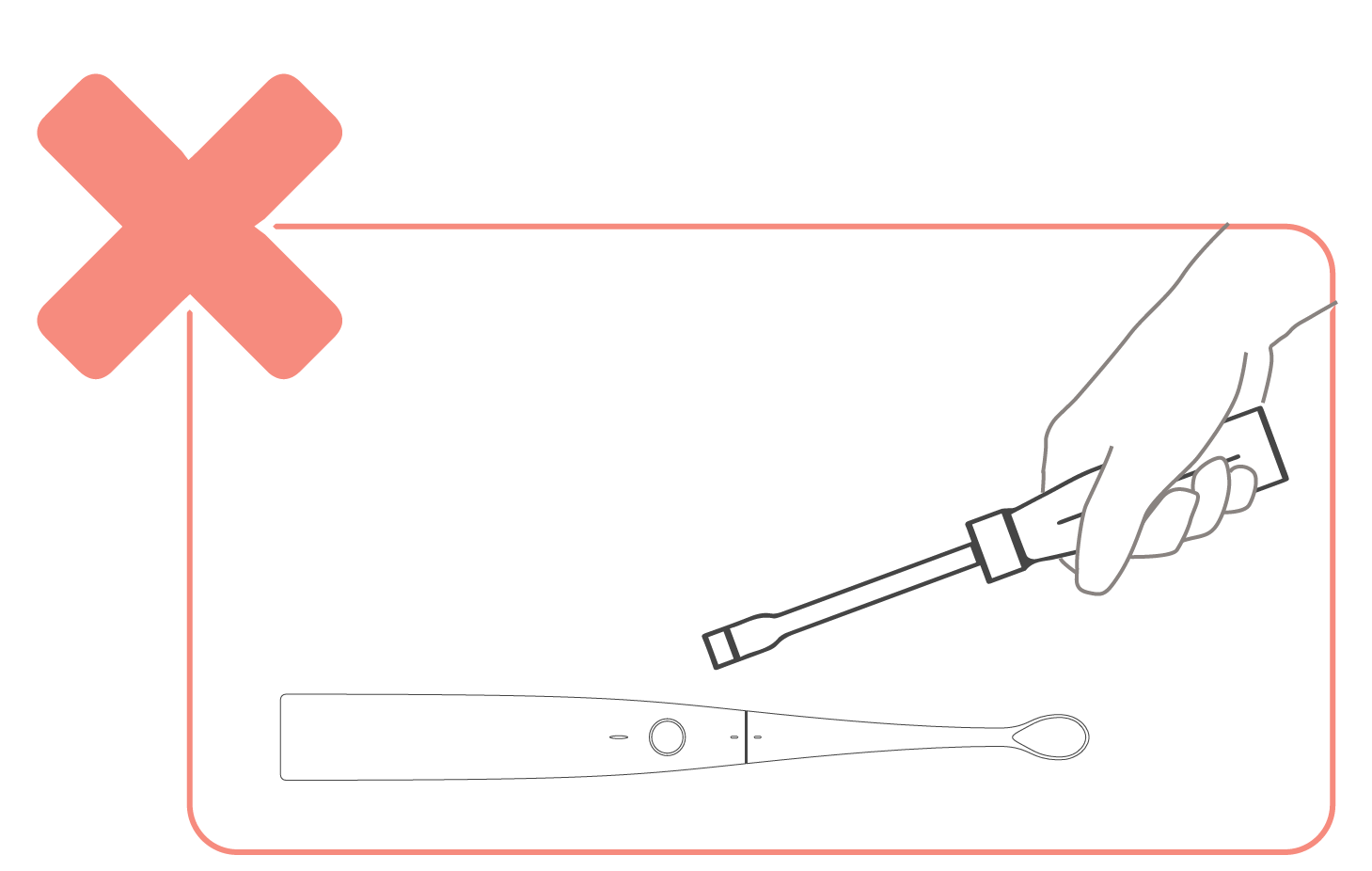 Do not attempt any disassemble or repair.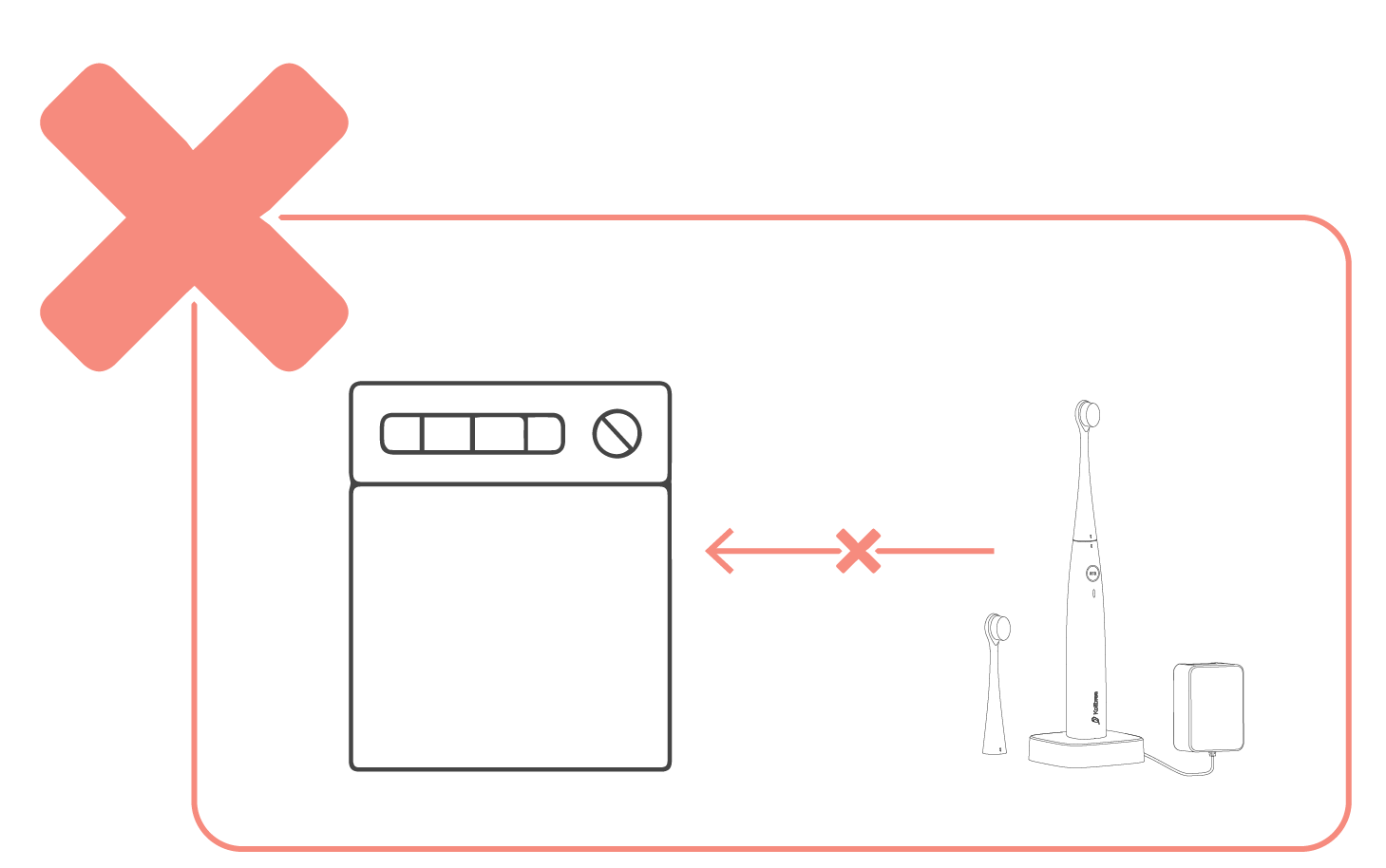 Do not clean toothbrush heads, the toothbrush handle, or the induction charger in the dishwasher