Your Colgate Smart Electronic toothbrush is supplied with an induction charger.
Colgate firmware updates can include energy-saving technologies, so always make sure your device is using the latest version of the firmware.
Recharge the toothbrush
Connect the charging station to an outlet, place it on a flat surface
Place the brush on top of the charger
It will recharge on contact, and the LED will blink
One minute after the toothbrush is fully charged, the LED goes off
A complete charge takes approximately 12 hours.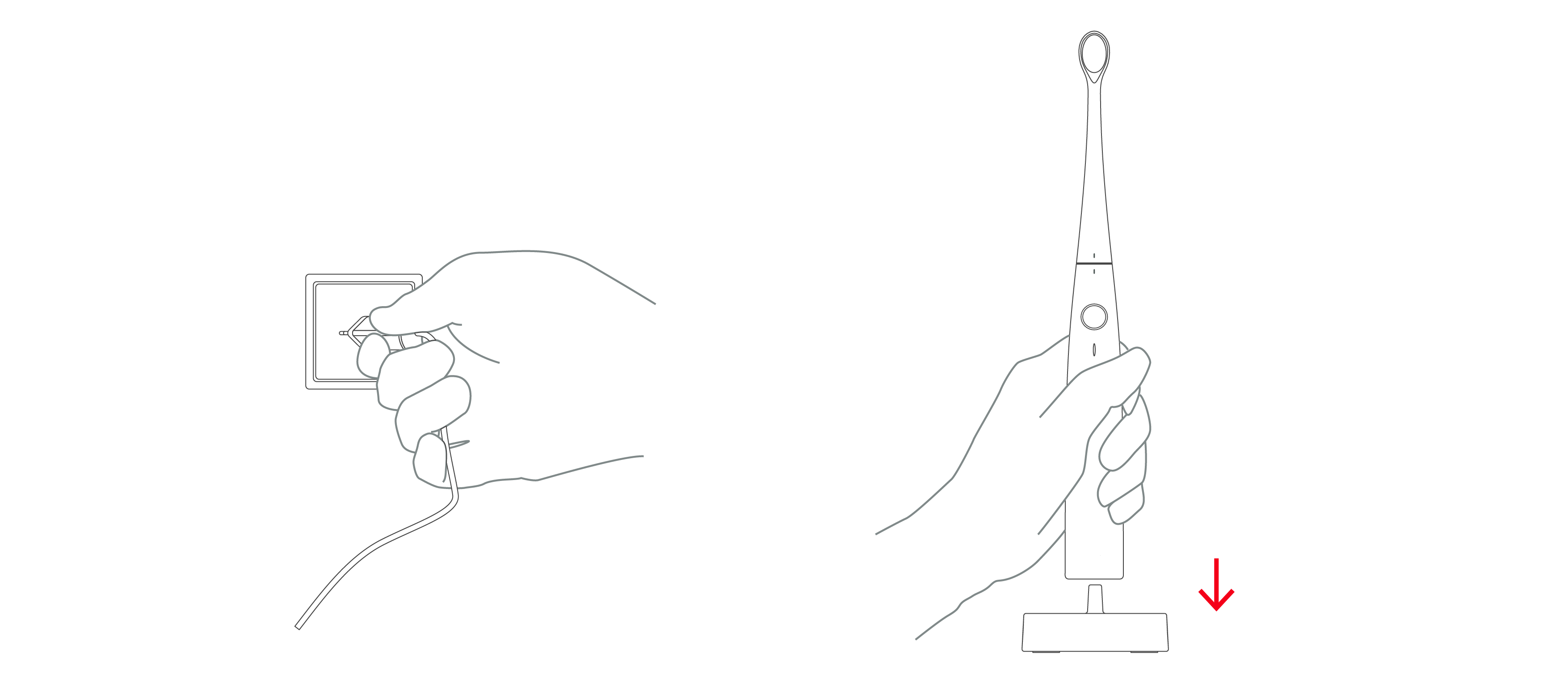 Battery level information
From the toothbrush
The LED of the toothbrush indicates the battery level:
Green: the battery level is higher than 50%
Yellow: the battery level is between 10% and 50%
Red: the battery level is under 10%
It's recommended to charge the battery when the LED is red. Use the Colgate Connect Smart Electronic toothbrush with a low level of battery can result in connectivity issues or loss of brushing sessions.
From the App
The Colgate Connect App indicates the battery level:
Open the Colgate Connect App
Make sure your toothbrush is paired with your device
Open the toothbrush settings
Refer to the battery level section
Storing the toothbrush
If you plan to stop using the toothbrush for an extended period of time, we recommend the following:
Charge it to around 50%
Unplug it from the outlet
Swich off the toothbrush to avoid additional battery use
Clean the toothbrush handle and heads
Place your device in a cool, moisture-free and dark environment
If you plan to store your device for a long time, charge it to 50% periodically
If you start using your toothbrush again after a long period of time, place it on the charger and, as soon as the level of battery charge allows it, pair it with your phone.