The notifications gives you the ability to be notified when a patient refused or accepted sharing brushing data with the you.
When there are new notifications, a badge will appear and show the number of unread notifications. Just click on notifications to see them in the drop down menu.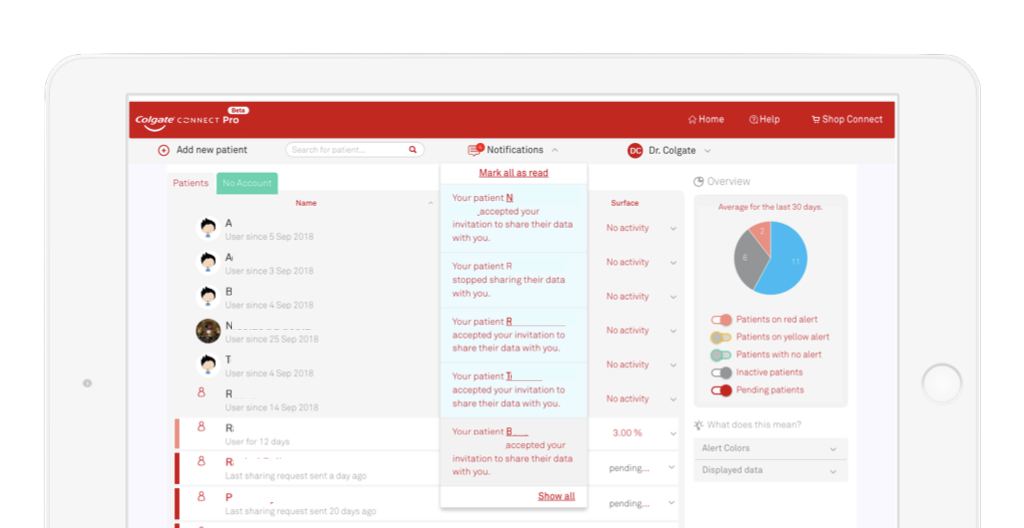 To mark a message as read, simply click on it. To mark every messages as read, click "Mark all as read".
If you want to display all notifications on a bigger screen, press "Show all".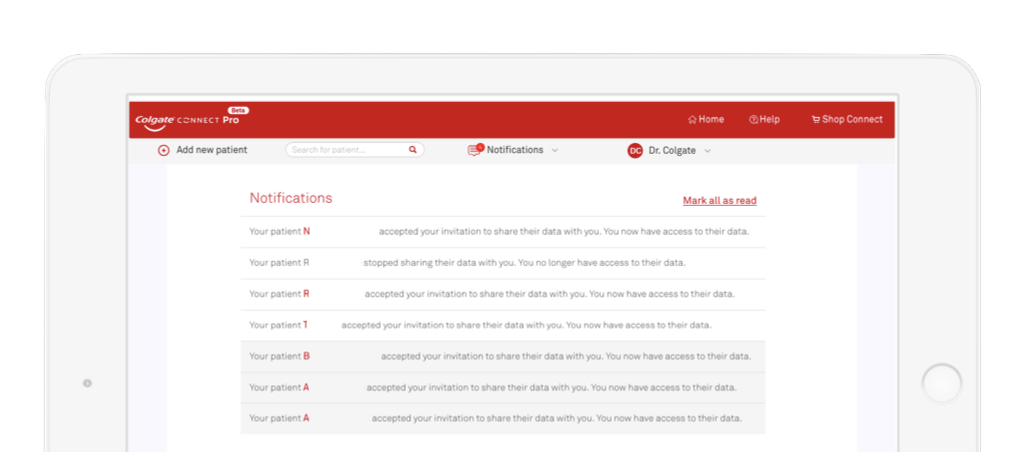 To display the patient's sheet linked to the notification, click the patient's name.