Magikᵀᴹ is designed to teach children better brushing habits using augmented reality. By setting up the account with all of the needed information, the data can be stored for a parent or legal guardian to supervise their children, and manage the settings of the Magikᵀᴹ app. Having the parental dashboard enabled also provides verified parental consent for children using the brush & app.
To access the parental dashboard click on the lock at the bottom right of the home screen. To protect your parental dashboard, the Magik app will ask you to solve a math problem.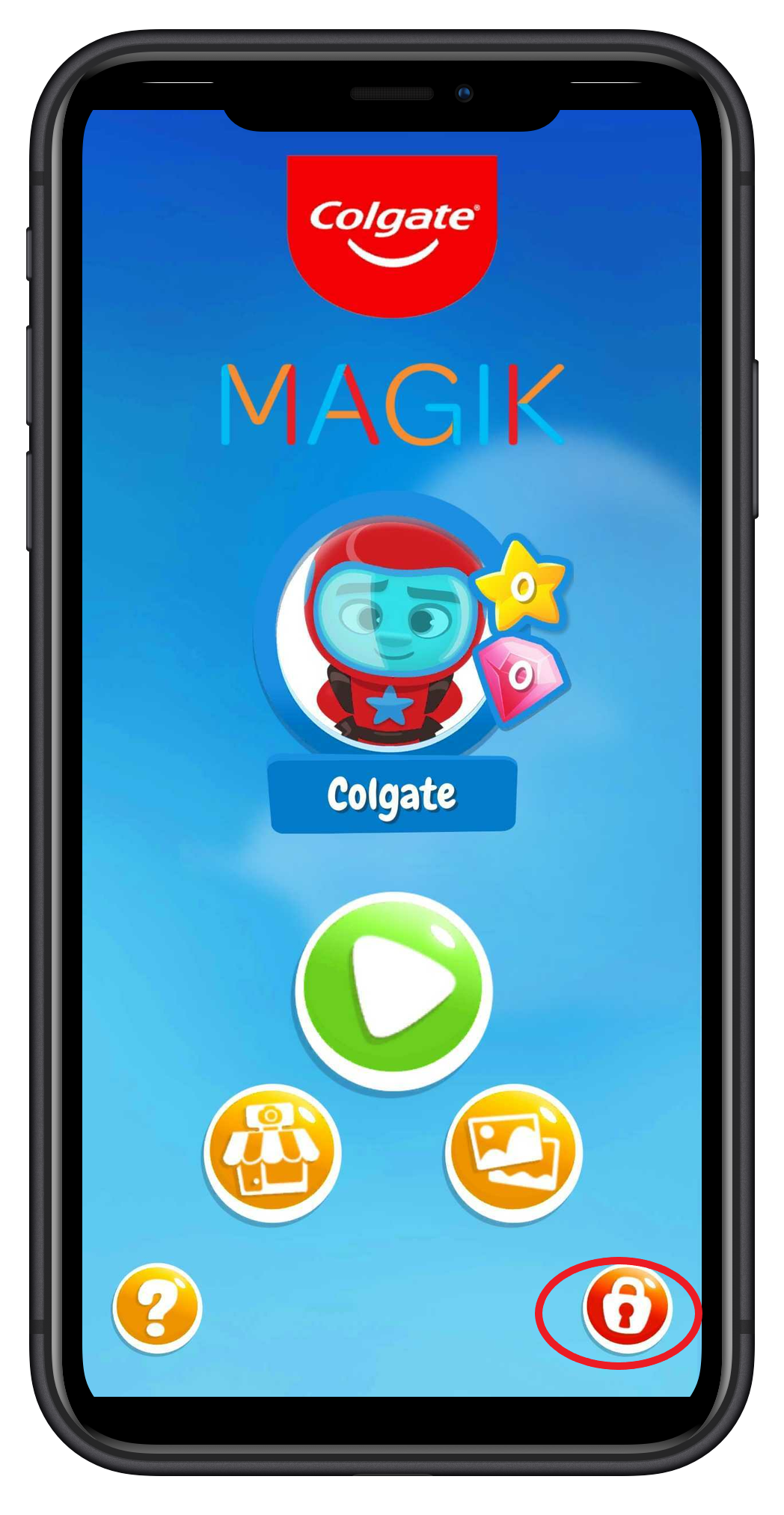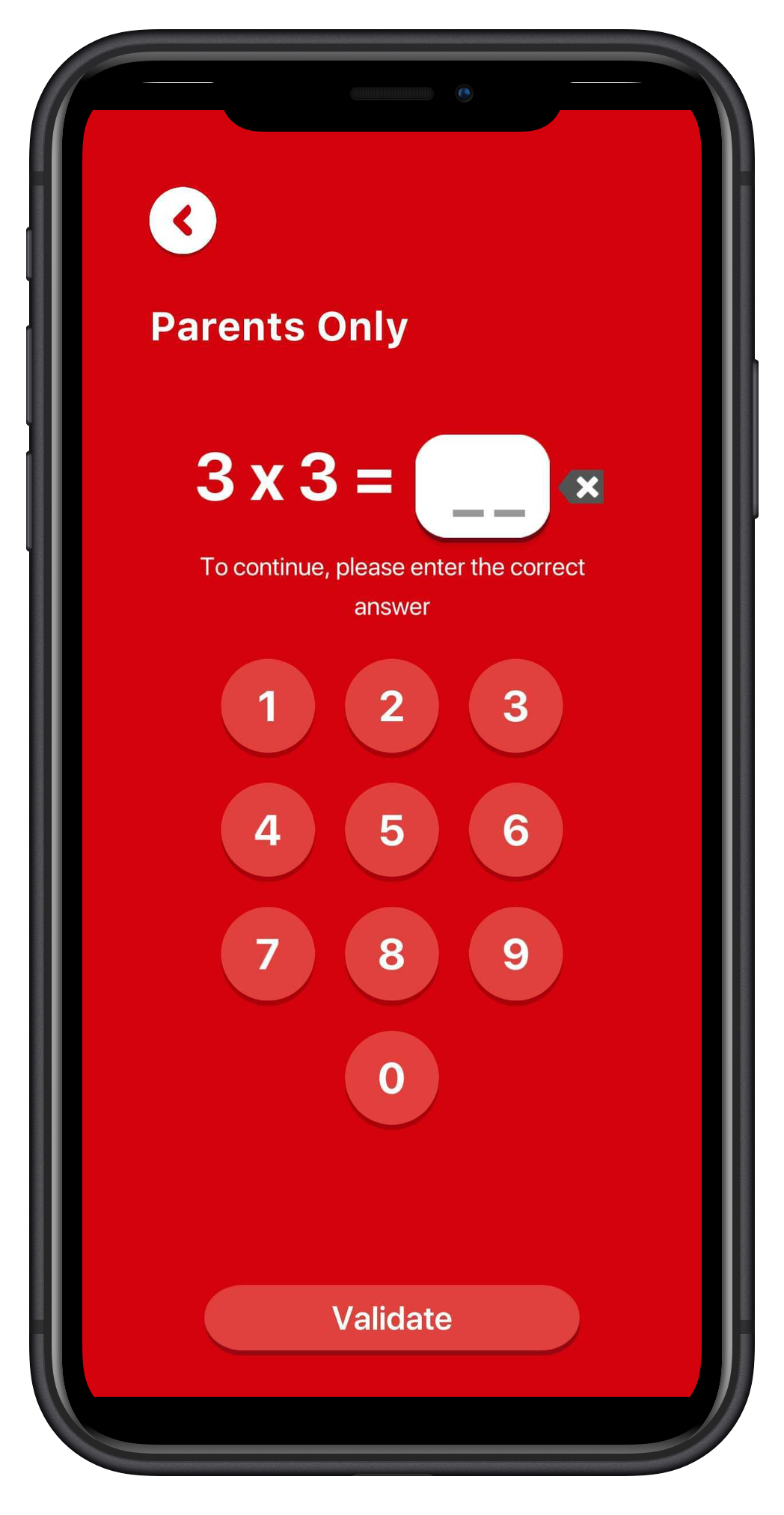 In the Parental dashboard, there are three sections: My Kids, Tips and Settings.
My kids
In this section, you can manage your child's profile, add a new profile or modify the profile settings. Tap on the adventurer's profile icorn to access the profile details, where you can view the brushing records for the last 7 days and make any profile changes.
You can modify the brushing duration as needed, from two minutes (minimum recommended by dentists) to three minutes. You can also enable a pause to spit option.

In the brushing session check up:
The 3D jaw highlights the areas in yellow where the brushing is missed or not detected. Press and hold the button in the middle of 3D jaw to rotate the jaw to view the missed area(s).

Information about the brushing coverage, brushing date and the brushing duration are also displayed.
Tips
In this section, you will find some troubleshooting tips and additional information about the brushing game. You can view them at any time to better understand how to use the Magikᵀᴹ toothbrush and app.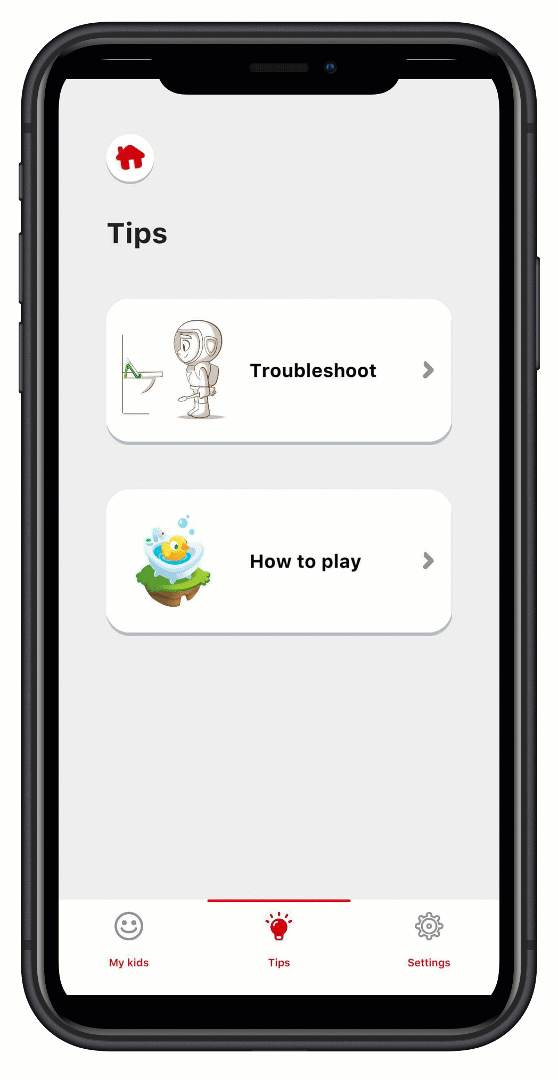 Settings
This section allows you to:
Change the language of the app

Get personal data

Manage your account: view your account email, log out or delete account

View your app version

View Terms of Use and Privacy Policy

Contact Colgate support